By Jennifer Andrews
Excuses for not exercising include lack of time and a busy schedule. You can improve your health and get fit in just four days a week. Do cardio exercise three times during the week with strength-training sessions on two of those days. Your fourth workout day should consist of a core strengthening and flexibility session.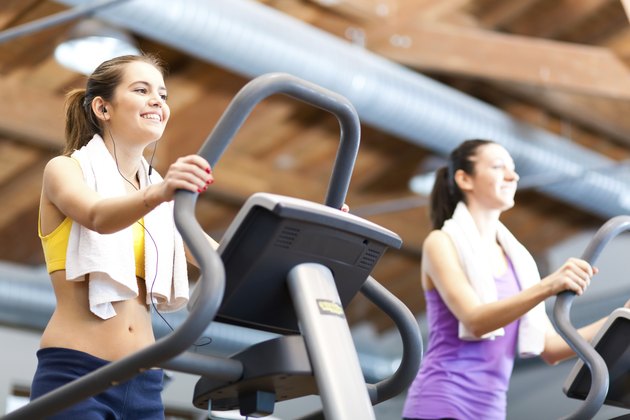 Build muscle and trim down with four workouts per week.Credit: Luca Francesco Giovanni Bertolli/iStock/Getty Images
Burn Baby Burn
Aerobic exercise is necessary for weight-loss.Credit: Estudi M6/iStock/Getty Images
Aerobic exercise burns calories for overall weight-loss. You'll need to do cardio three days of the week for 30 to 60 minutes per session at a moderate-intensity. One session should be high-intensity interval training to maximize caloric burn. Do intervals on a run or bike by working hard for 30 seconds followed by two minutes of lighter recovery. Repeat 10 times and include a 10-minute warm-up and cool-down.
Strength Training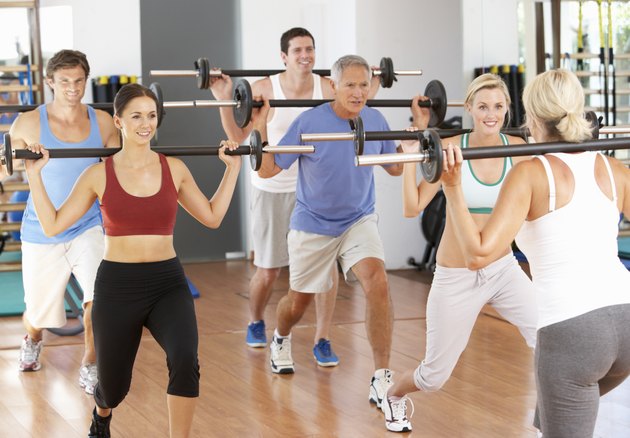 A fitness group doing strength training.Credit: Monkey Business Images/Monkey Business/Getty Images
Strength-training may be performed twice a week on the same days as cardio with a day off in between for recovery. Do exercises back to back with little rest in between for a total of three sets. Select one to two exercises per major muscle group and do 10 to 15 reps each.
Two for One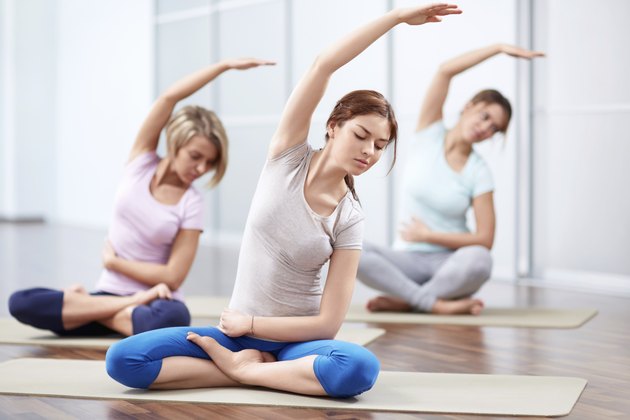 Yoga helps you stay flexible.Credit: Denis Raev/iStock/Getty Images
A focus on the core forms part of the fourth workout of the week, along with attention to flexibility. A circuit of core exercises can include front and side planks, super-mans, one-legged dead-lifts and medicine ball twists. Do each for one minute and complete three circuits. Twenty minutes of yoga stretches for the major muscle groups — including the quads, hams, gluteals and back — will help you stay flexible.
---
References
http://well.blogs.nytimes.com/2013/02/13/why-four-workouts-a-week-may-be-better-than-six/?_r=0
https://www.livestrong.com/article/112305-fourday-week-workout-weight-loss/
---
I thought I would share the good read that I came across on this platform. I hope it helps to post good reading articles I find and also answer some of the questions I get. 👍
Signing off,
Ray Marks✨ #putyourmarksonfitness